Overview
Upper Level ISEE: Digital Question Sets
$

49.99
SAVE EVEN MORE when you sign up for our Digital Practice Bundle (includes our Upper Level ISEE Digital Practice Tests)!
---
Get 365-day access to 1,100+ online-exclusive Upper ISEE practice questions!
computer-based practice available at home or on the go
realistic, high-quality, multiple-choice questions (no filler, like other platforms and books)
accuracy reporting and detailed answer explanations for each question
unlimited retakes and retries
Click below to view sample screenshots of our questions, navigation, and explanations!
(Sample Synonym Question & Navigation)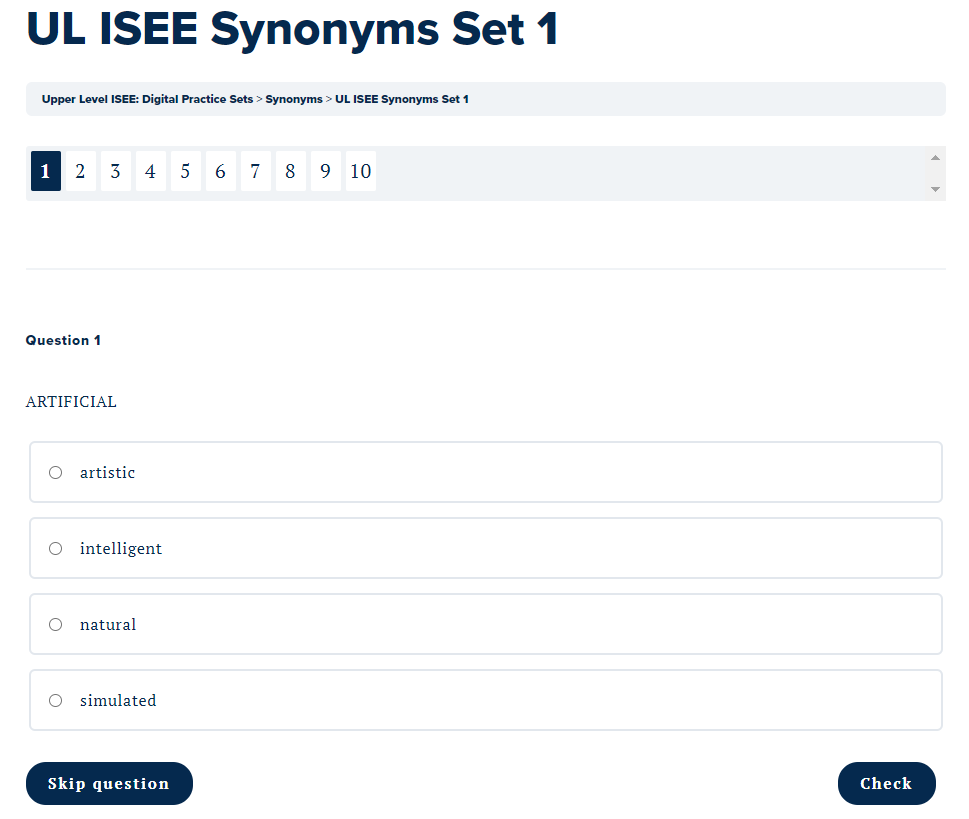 (Sample Sentence Completion Question & Explanation)
(Sample Reading Comprehension Passage & Interface)
(Sample Math Achievement & Navigation)
(Sample Quantitative Comparison Question & Navigation)
Enrolling Siblings?

For siblings, it's best to sign up with different email addresses. This way, each student can work independently and simultaneously, if needed (users can only be logged into one device at a time). Fill out the form and follow the instructions below using one email address for one student. Once you've checked out, log out and repeat the process using a different email address for the other student.
One small step for students
One giant leap for test preparation