Overview
Upper Level ISEE: Digital Practice Sets
$

99.99
Special introductory pricing through 2020!
Get 365-day access to 900+ online-exclusive Upper ISEE practice questions!
Practice for your computer-based test at home or on the go!
Realistic, high-quality questions (no filler, like other platforms and books).
Detailed answer explanations for each question.
Unlimited retakes and retries!
Click below to view sample screenshots of our questions, navigation, and explanations!
(Sample Synonym Question & Navigation)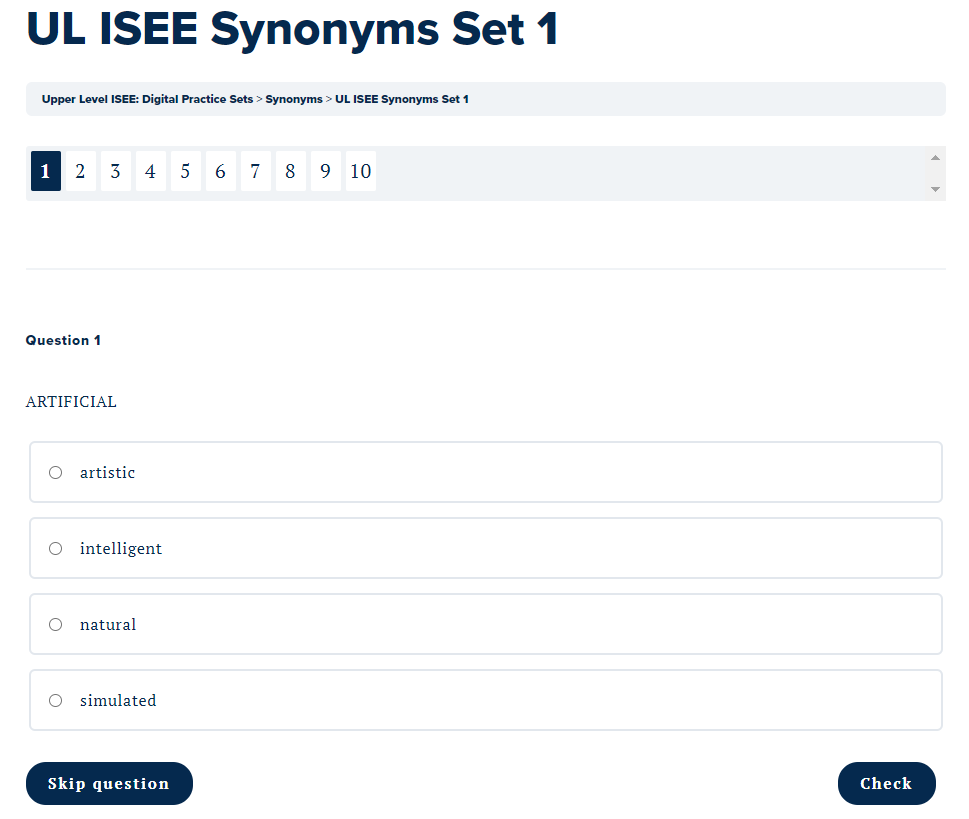 (Sample Sentence Completion Question & Explanation)
(Sample Reading Comprehension Passage & Interface)
(Sample Math Achievement & Navigation)
(Sample Quantitative Comparison Question & Navigation)
One small step for students
One giant leap for test preparation